Winner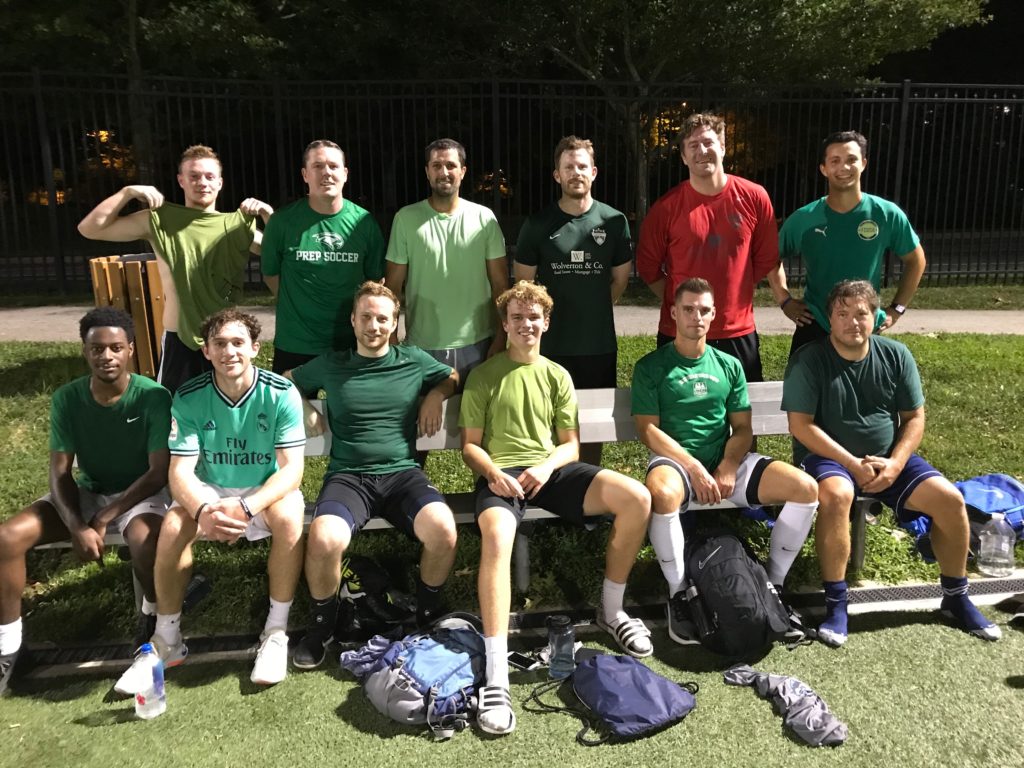 Awards
Playoff MVP
Pat Walsch
Golden Boot

John Trueman

John Underwood

Alex Egg-Krings
CHAMPIONSHIP RECAP
After an abbreviated regular season that was cut even shorter by the corona virus, the 2020 Championship was an exciting conclusion to a another great CASL season. Much like the semifinal match, Green had less possession than their opponent, but took their chances on counter attacks. Blue threatened several times in both halves, with Championship MVP Pat Walsh coming up with save after save. Blue's best chance came from Jon Fuydal in the first half, but Walsh was up to the task. Austin Wilk, Peter Bockarie and Jordan Lian all created opportunities for Blue as well. Colin Raws and Carson Lonner powered through 80 minutes of back and forth play in the midfield to keep Green in the game and Lonner eventually assisted on the game winning goal by Paul Nusspickel. Lonner served the ball across the goal mouth in front of the keeper and Nusspickel had a sliding effort at the far post to put it in the back of the net. Blue made a valiant effort to get the equalizer and send the match into overtime, but Walsh and his mates did what it took to maintain the shut out and take the 2020 CASL Championship.
SEMIFINAL RECAP
It was a tight battle for the entire match between White and Green, with White maintaining more possession and Green launching counter attacks whenever possible. White had 12 shots on goal to Green's one, but Pat Walsh was in the right spot for Green every time. With 3 minutes left in the 2nd half, Green was on a counter attack when a pass to John Underwood was accidentally redirected past Anthony Noel for an own goal. A very fortunate turn of events for Green and 1st year captain Jesse Hart, but a disappointing result for White and captain Joe Gangl after their 1st place finish and undefeated record during the regular season.
Blue got off to a quick start with a goal 10 minutes in by Zach Haines off of a nice volley on a corner kick by Austin Wilk. Blue kept the pressure on and Zach Haines finished again from the six near the far post when Austin Wilk's free kick found it's way through Red's defense. Red's Radnor and Haverford high school boys and their mentors did not give up in the 2nd half. Jack Pezzino had a great game in goal to keep Red from scoring until a late strike from Tim McGrath made the game 2-1. The Blue back line withstood the pressure from Red as the game wore on but were able to hold out for the playoff win for 1st year captains Andrew Cirino and Clay Dudek.
---